Infinidungeon: Grogmarr River
Regular price
$49.99 USD
Sale price
$39.99 USD
Unit price
per
Sale
Sold out
Introducing the Infinidungeon Scroll | Over 5,000 scrolls sold
The Grogmarr River
Free Shipping On All U.S. Orders Over $100 | 60-Day Hassle-Free Returns | Call/Text 385-375-7751
Stop drawing maps, get straight to playing
Huge play surface for endless encounters
It scrolls! Roll to reveal with functional fog of war
Extremely durable, water-resistant
Wet erase for custom map modifications
Comes with a pre-written 10 page PDF adventure that will blow your mind!
Hand-drawn maps create a fully immersive environment filled with hazards, treasures, and secret areas
Usable with our static cling sticker packs
Handles not included (Sold Separately)
The Infinidungeon is 40 sq. ft. of dungeon building, dungeon crawling madness.
Each Infinidungeon is 20 ft long by 24 inches wide.
Pre-printed with a 1-inch grid. Perfect for building sprawling maps and dungeons.
Roll to reveal - Pre create maps and roll to sections as you need them adding a real fog of war to your miniature games!
The Grogmarr River
In Trouble on the Grogmar River, you've been tasked with bringing loads of TNT to the damn to the south. The fastest route is on the water, but beware of the pigmy forts and the many waterfalls and dangerous waterways!

40 square feet of beautiful art!
Fits perfectly on any gaming table!
Unlimited possibilities with multiple scrolls!
Spill proof for all your messy party members!
So many different terrains to explore!
Use the Yarro Studios Map books too!
Shipping & Returns

We ship same day on most products from our warehouse in Utah!
Our Guarantee

We have a "No-Questions-Asked" return policy for all orders made within 30 days, and a 60-day return policy for defective products.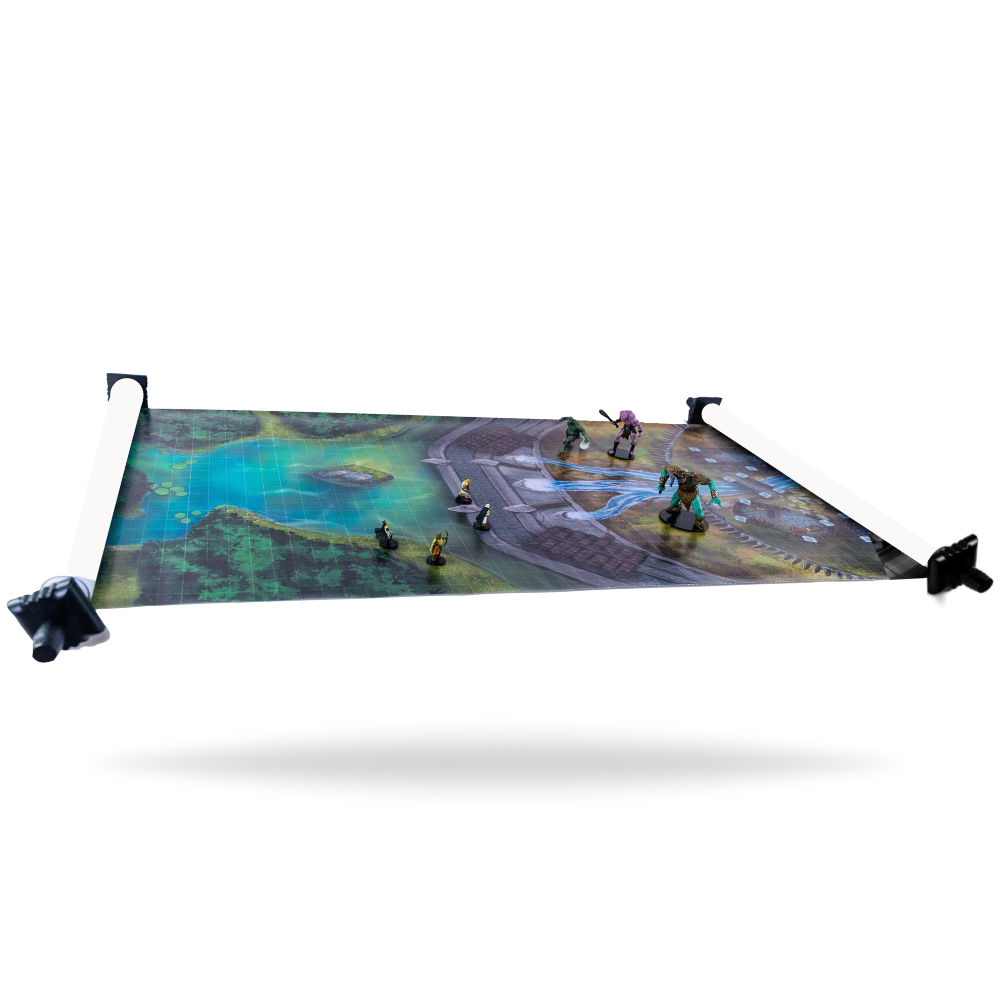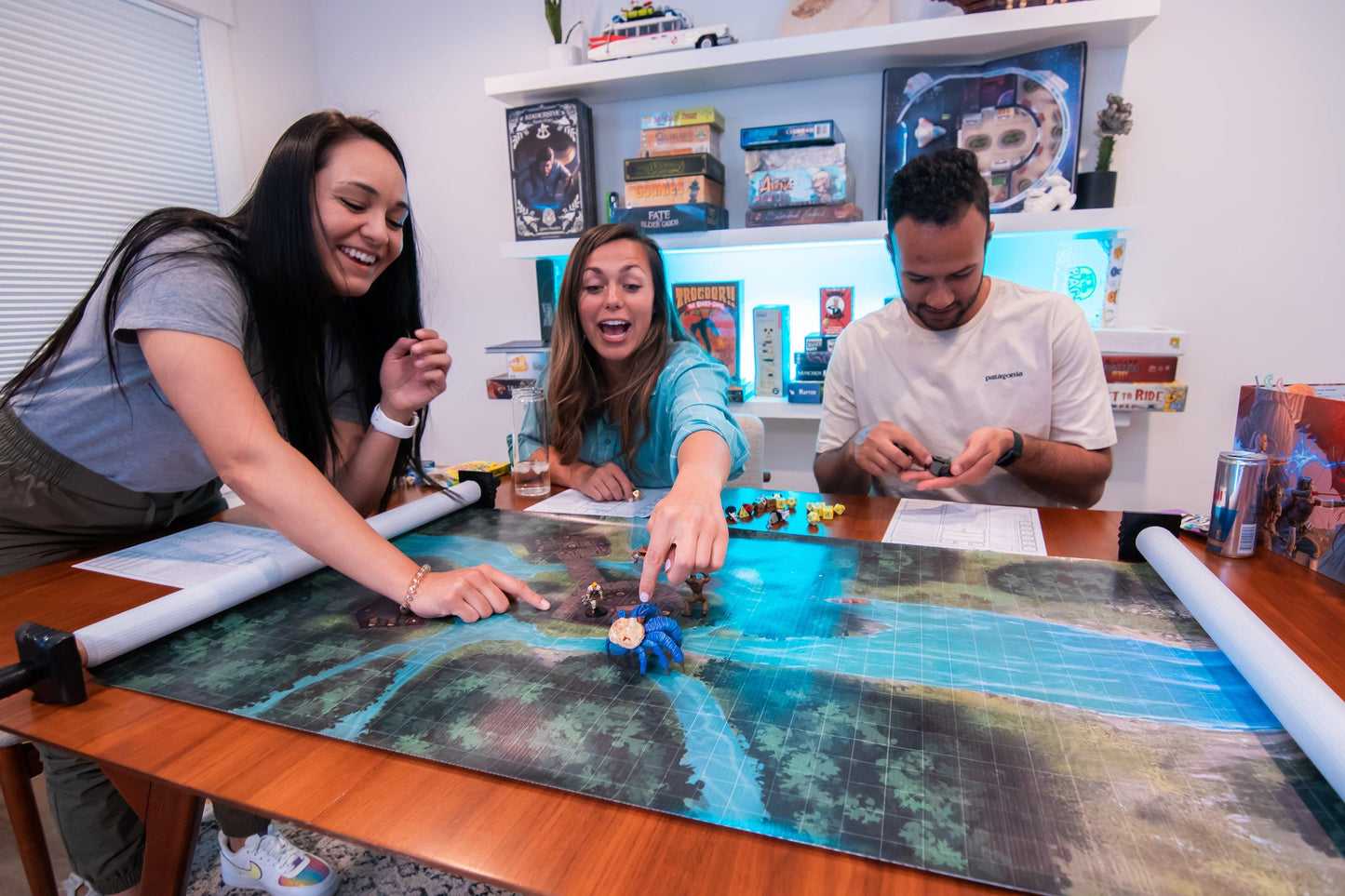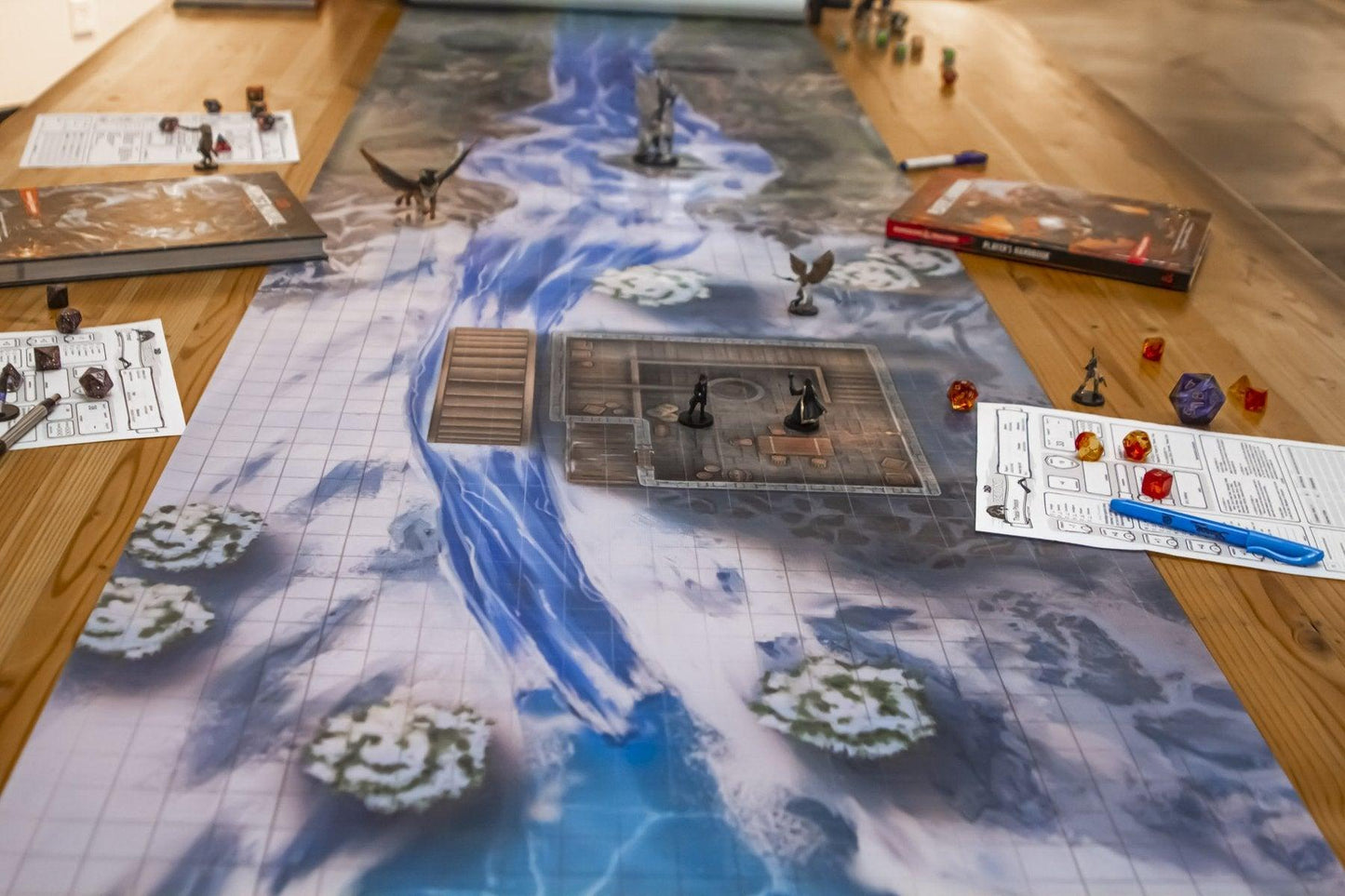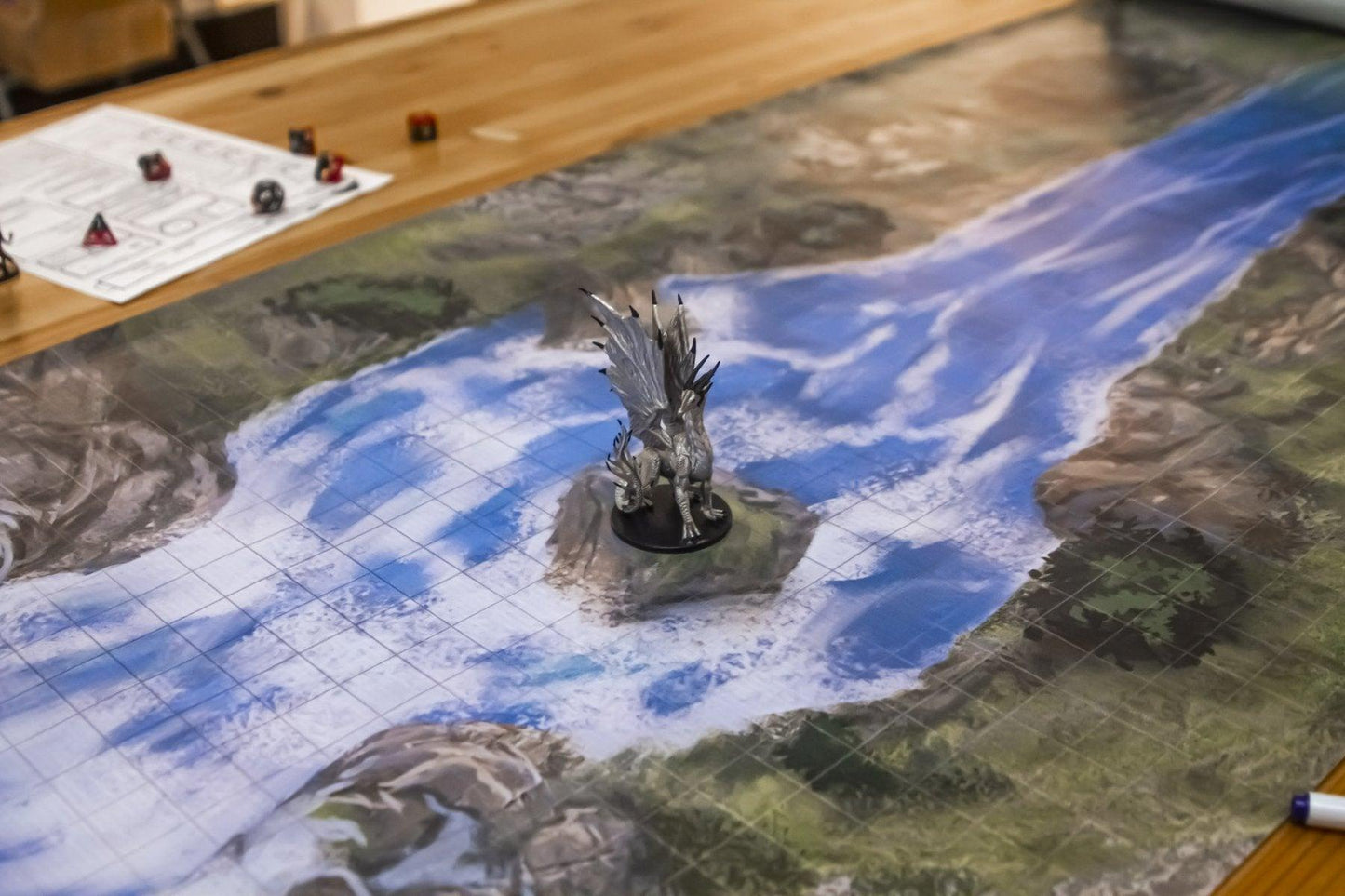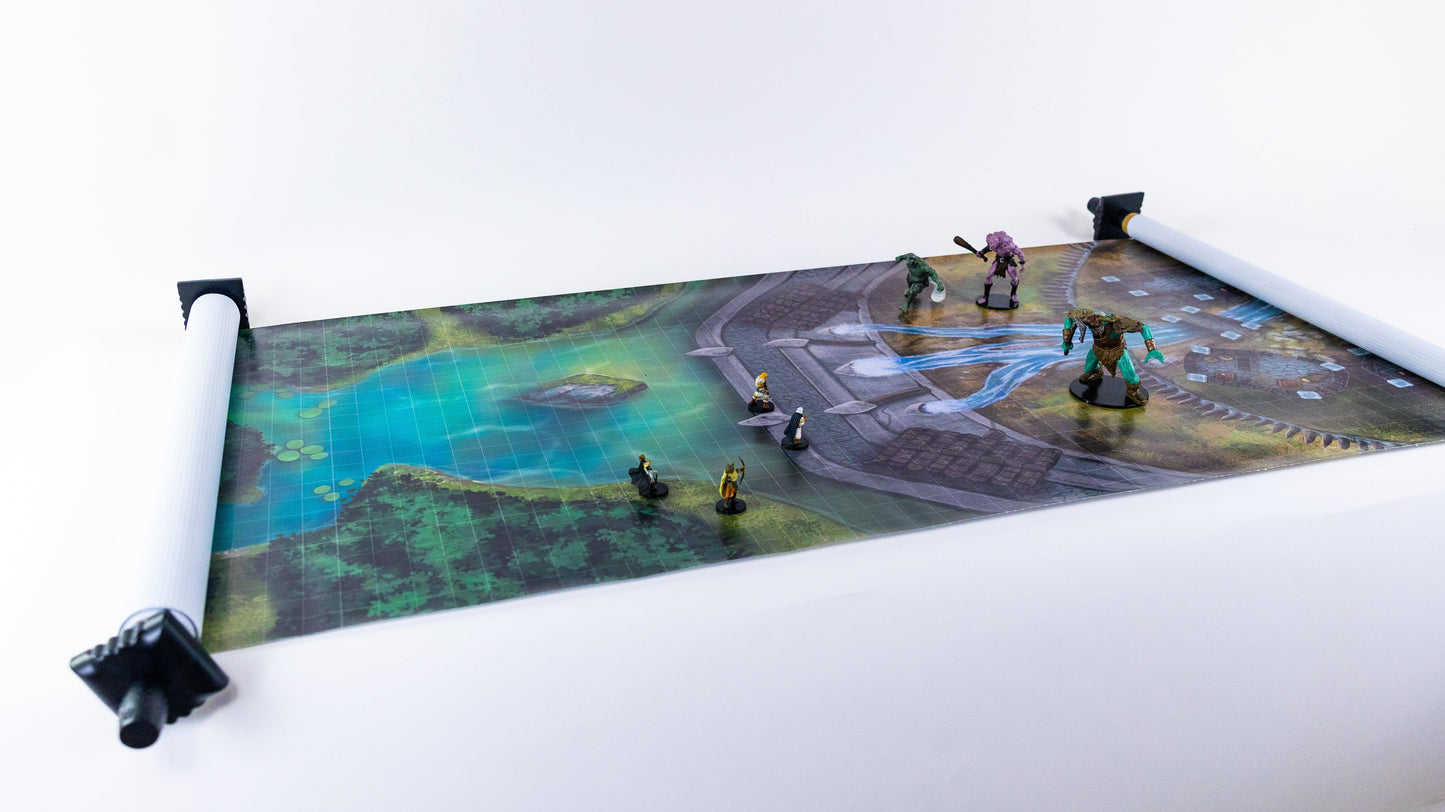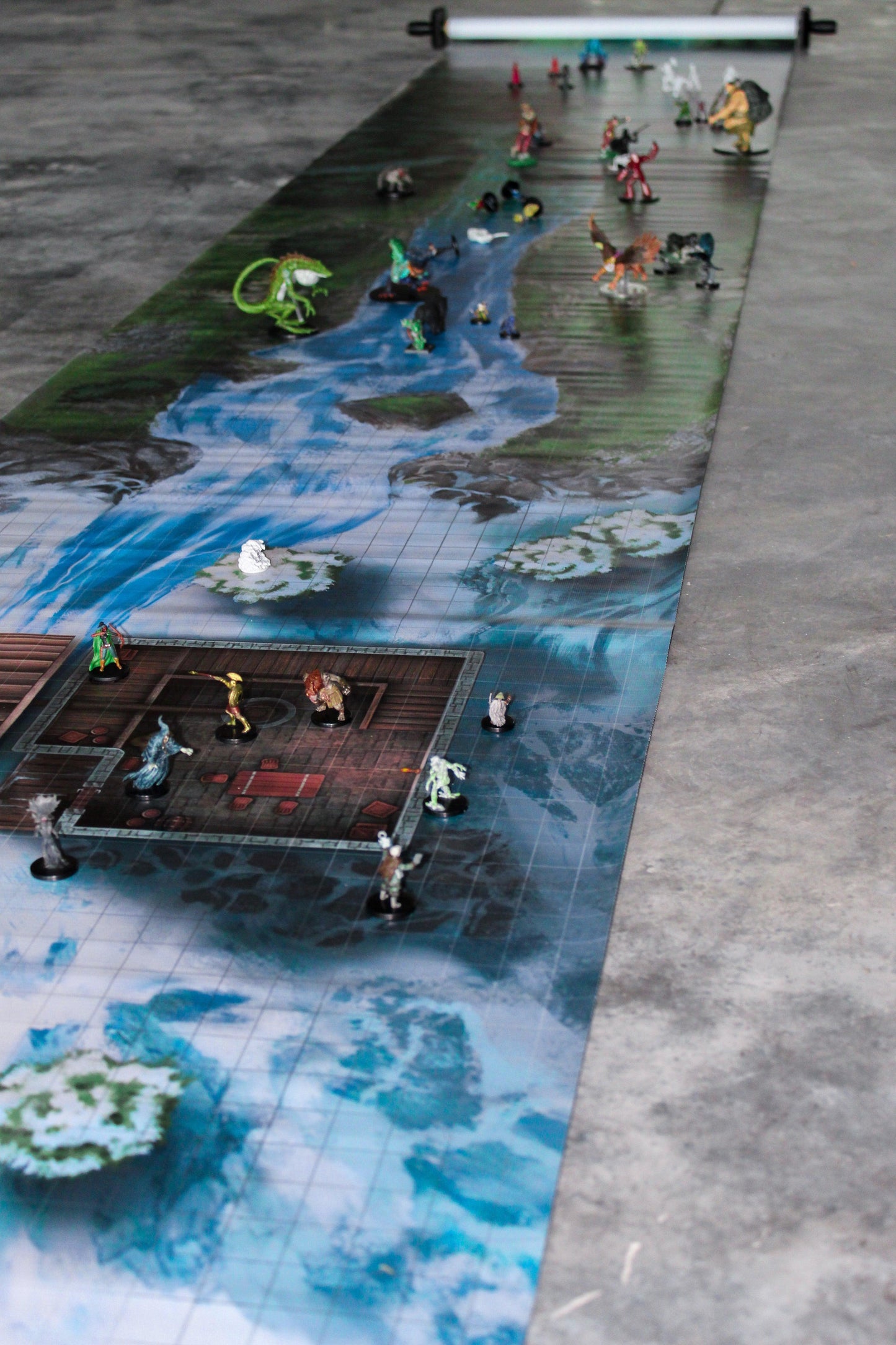 Grogmarr RIver Roll up map
Quality is good, easy to roll up, Massive map with a variety of obstacles throughout.
up a lazy river
pretty map. high quality material, feels like vinyl wallpaper. very durable.
Awesome!!
My players and I love the map, especially me the DM because I don't have to draw them out by hand anymore which gives us more playing time.
I'm very happy with the product :)
Infinidungeon
Love it. So much easier to prepare a campaign
Let customers speak for us