Deluxe Dungeon Derby Board Game
Regular price
$49.99 USD
Sale price
$39.99 USD
Unit price
per
Sale
Sold out
PUSH YOUR LUCK: Real-time racing game where players represent clans whose "Champion" is racing through a dungeon. Place wagers on the Champion(s) of your choice before each race begins, and collect when your champion is the winner.

STRATEGY: Play Armor & Trap Cards before the race begins to help or hinder champions as they race through the dungeon. Play Spell cards once the race begins to ultimately decide their fate.

EXCITEMENT & ENERGY BUILDS: With each round the dungeon becomes more treacherous. Players begin to amass wealth and lines are drawn. Be careful, those who were once friends can quickly turn to foes.

SKILL LEVEL: Recommended for ages 8+ and for 3-6 Players. The more players you can recruit to the dungeon the more fun you will have in this epic adventure. Great Family, Party, Strategy Game. Looking to introduce someone into gaming or are a casual gamer yourself. Dungeon Derby is easy to learn and a ton of fun.

COMPONENTS: The Deluxe version includes 6 premium Champion figures, 70 treasure cards, 30 quest cards, 32 encounter tokens, 150 money chips, reinforced playing board, and more!
Shipping & Returns

Same-day shipping available for most products from our warehouse in Utah, USA!
Pre-orders shipped based on their dates.
Return Policy

We have a "No-Questions-Asked" return policy for all orders made within 30 days, and a 60-day return policy for defective products.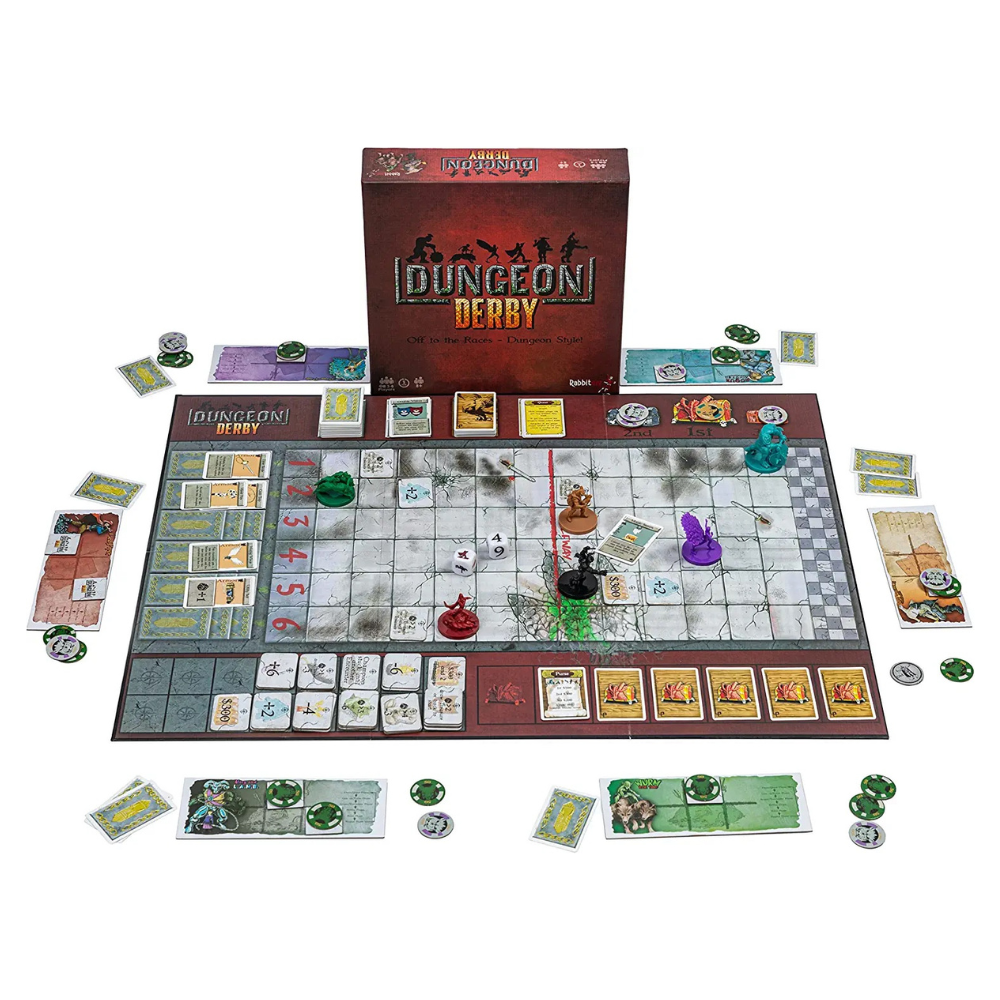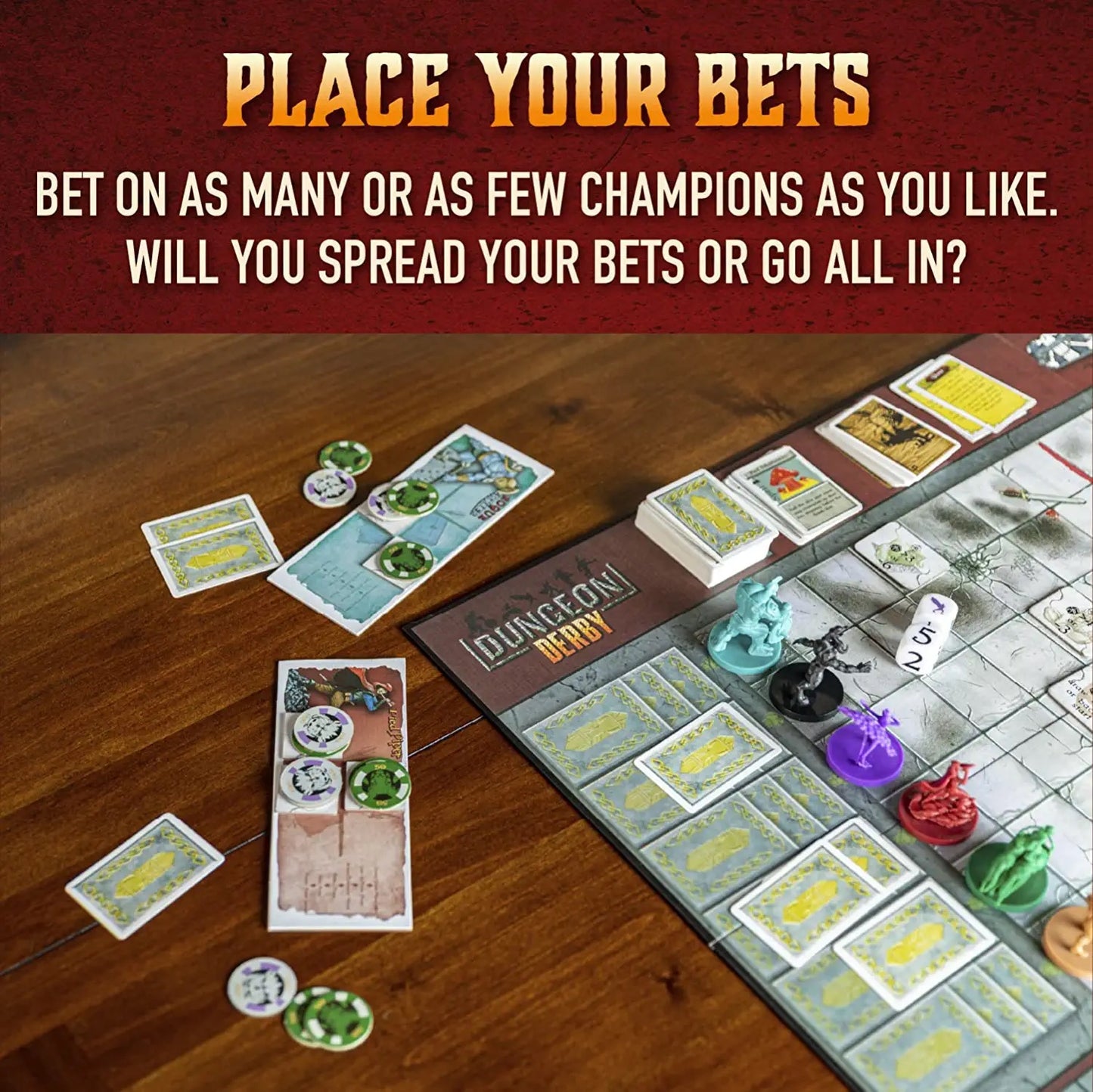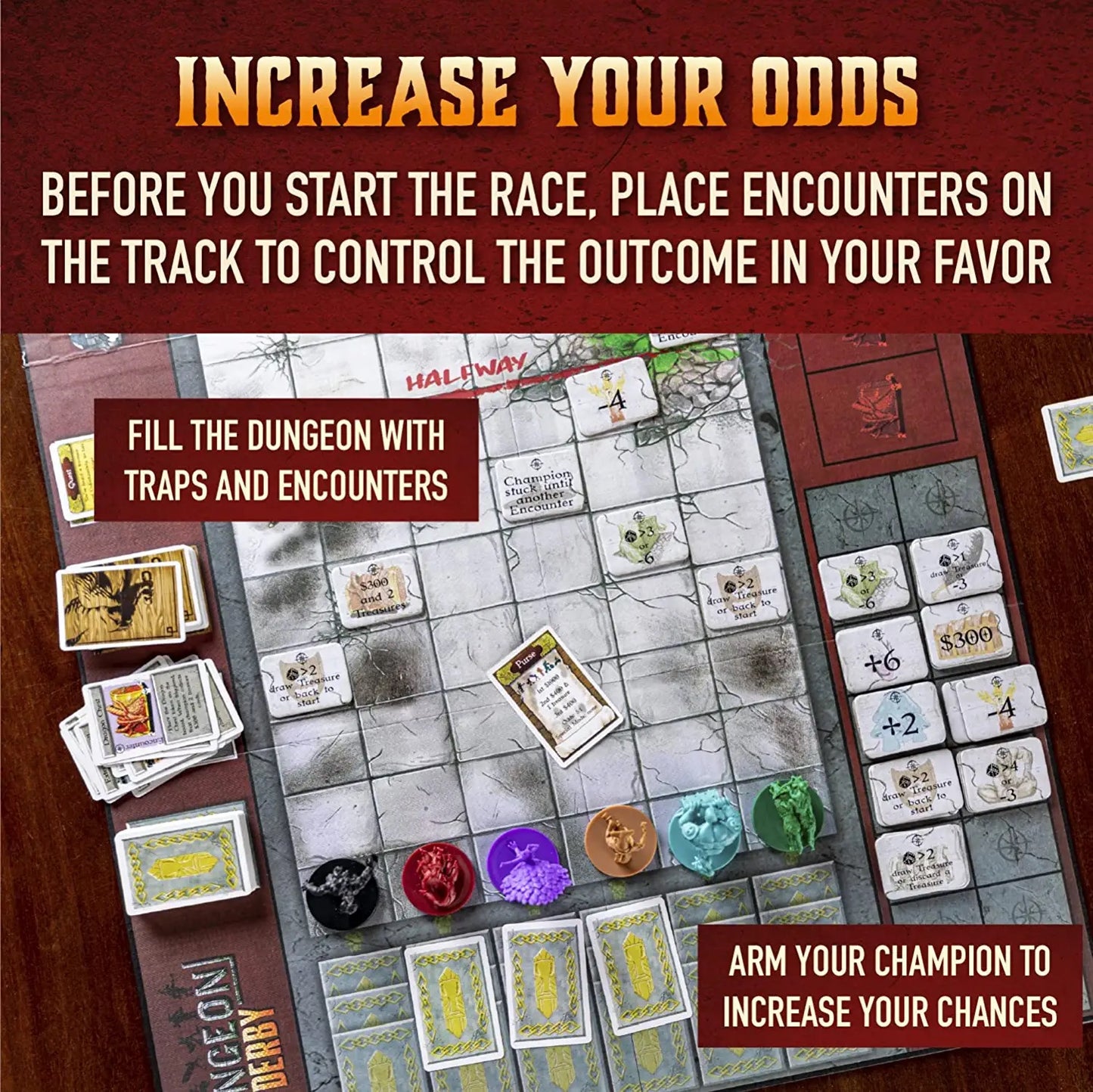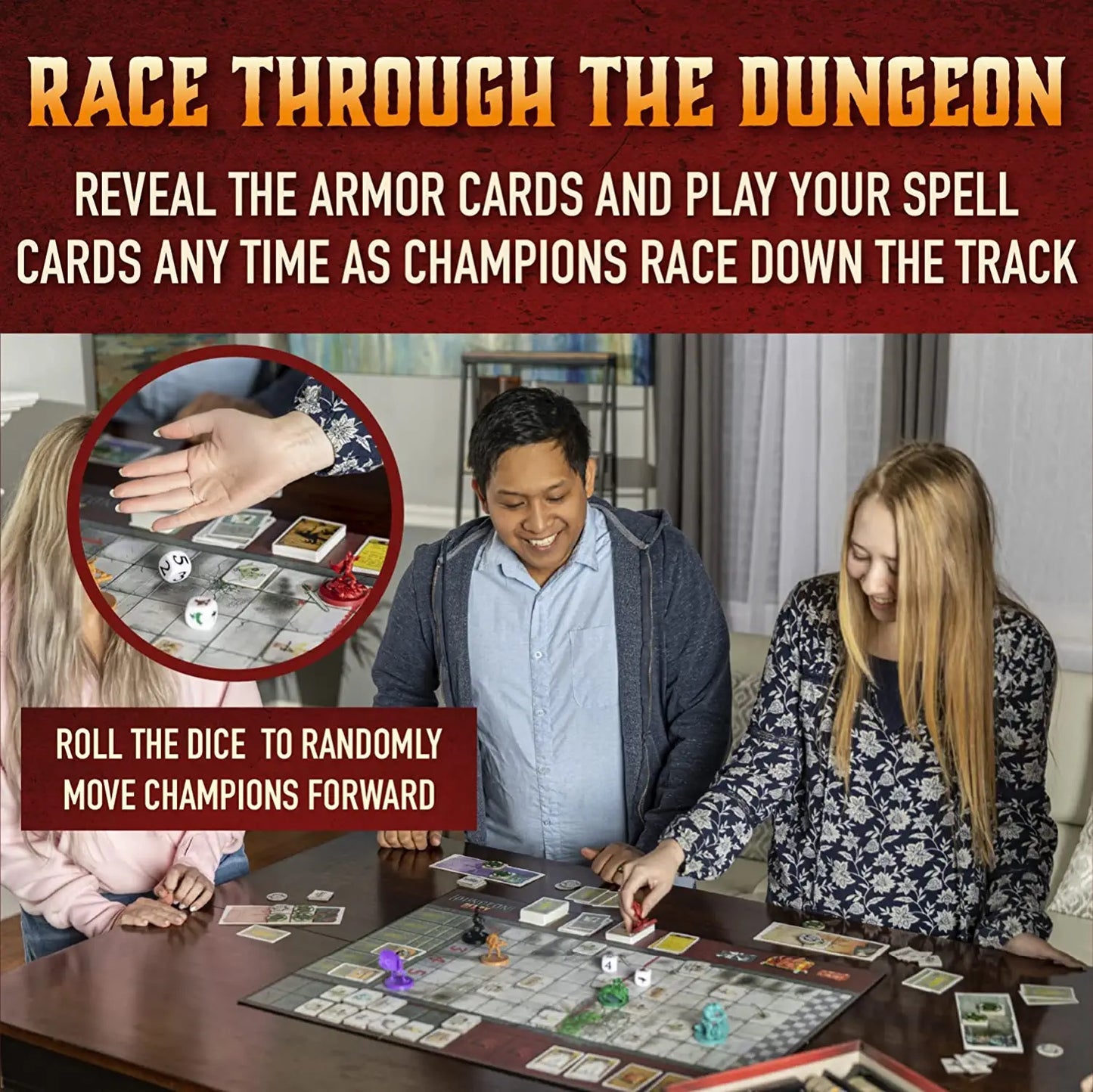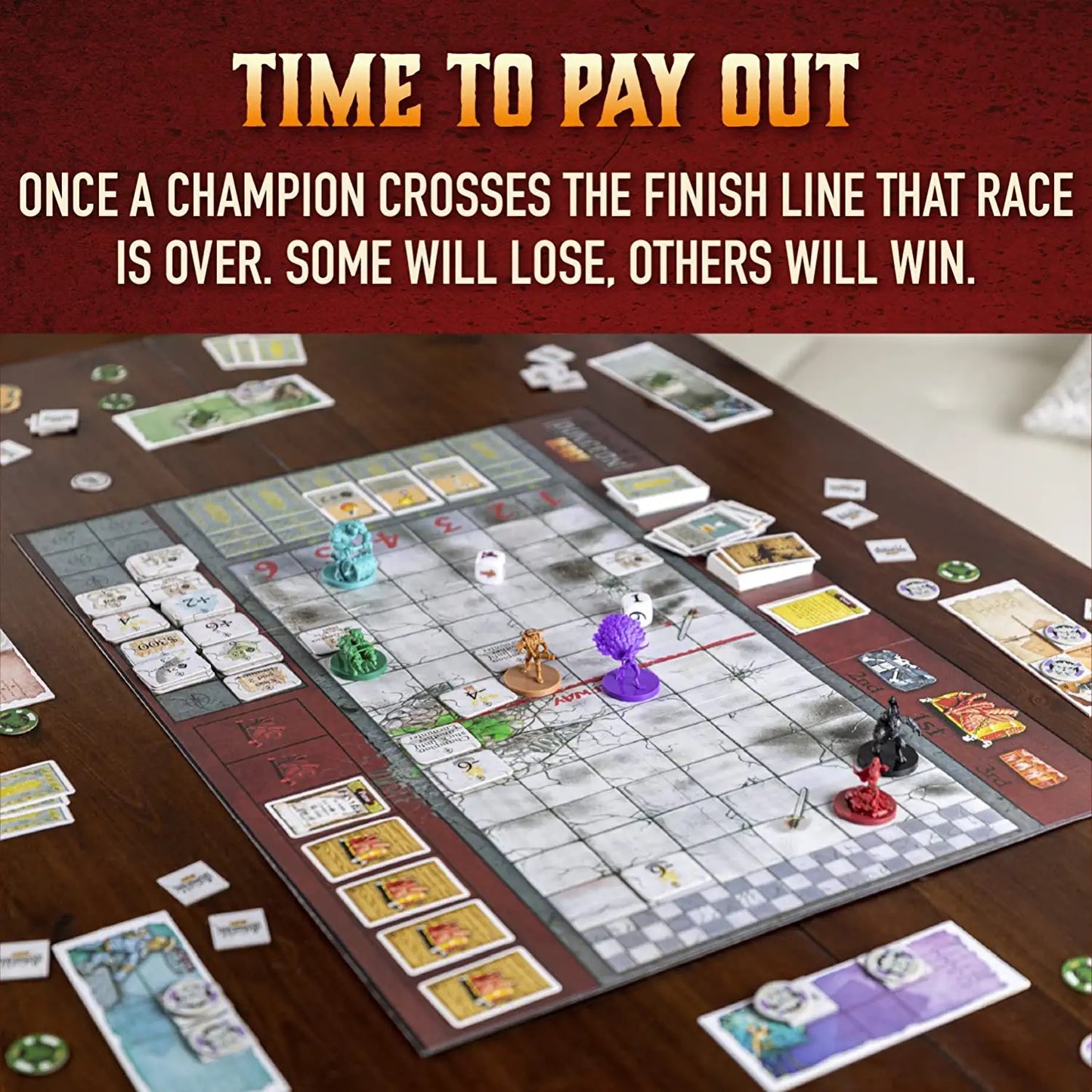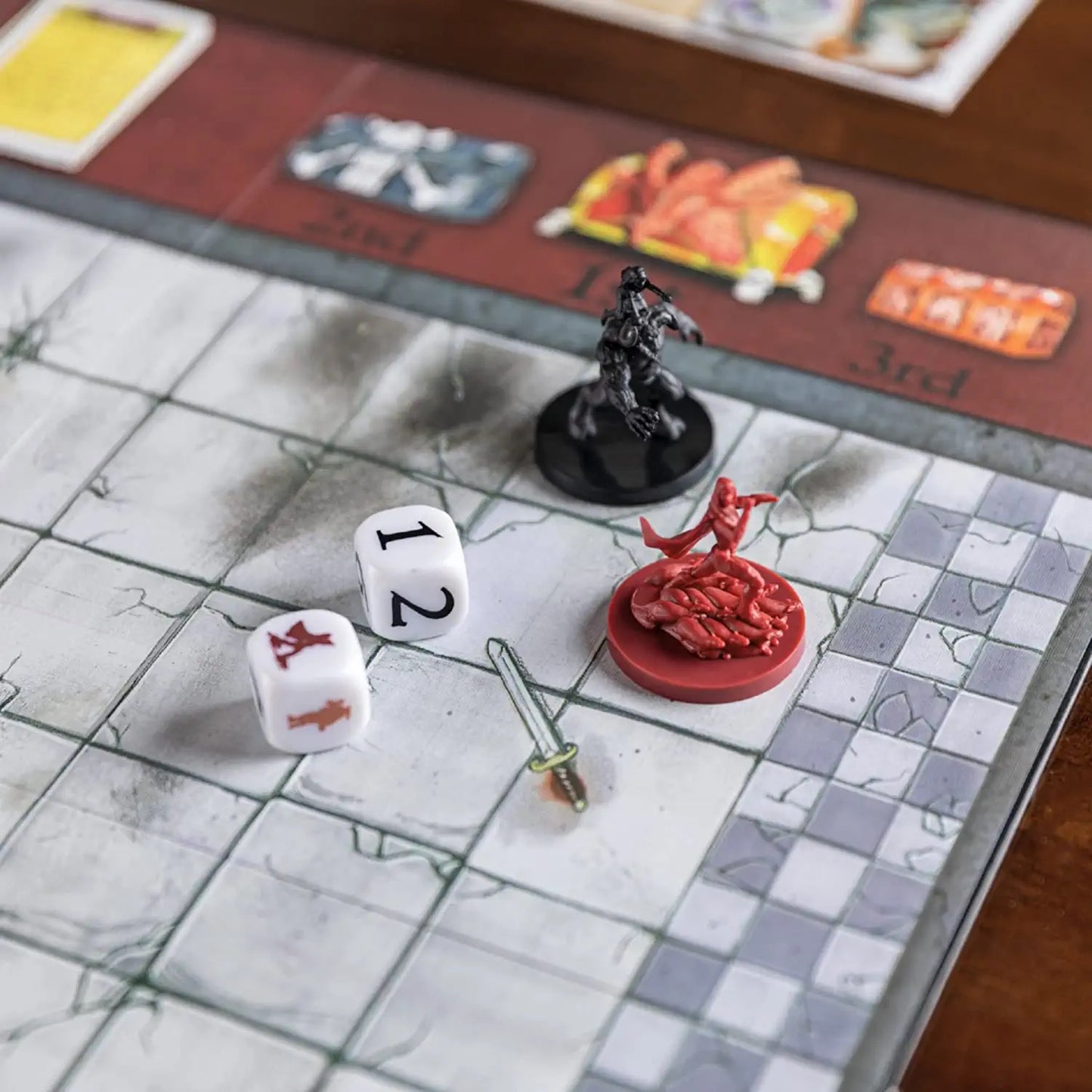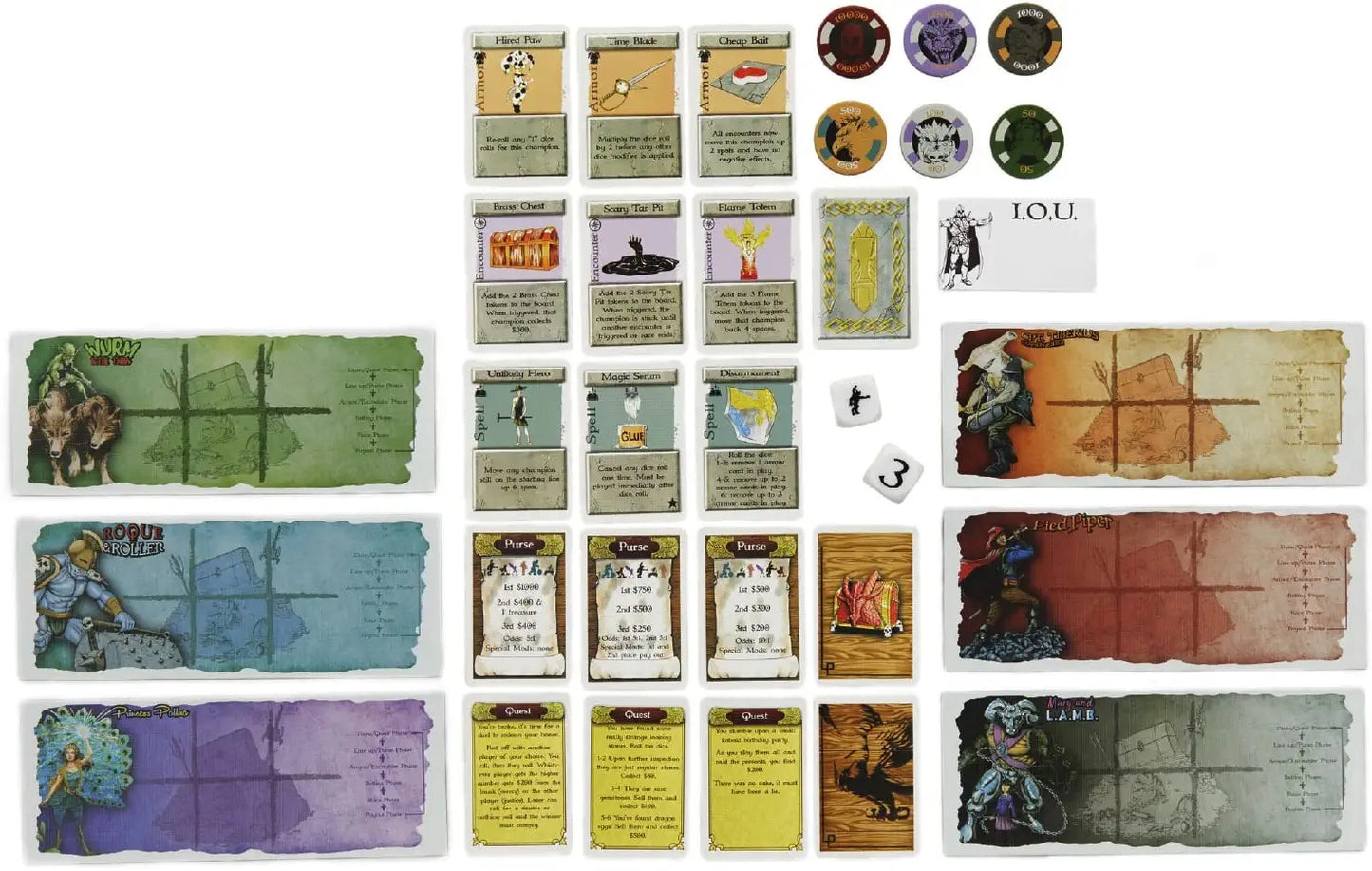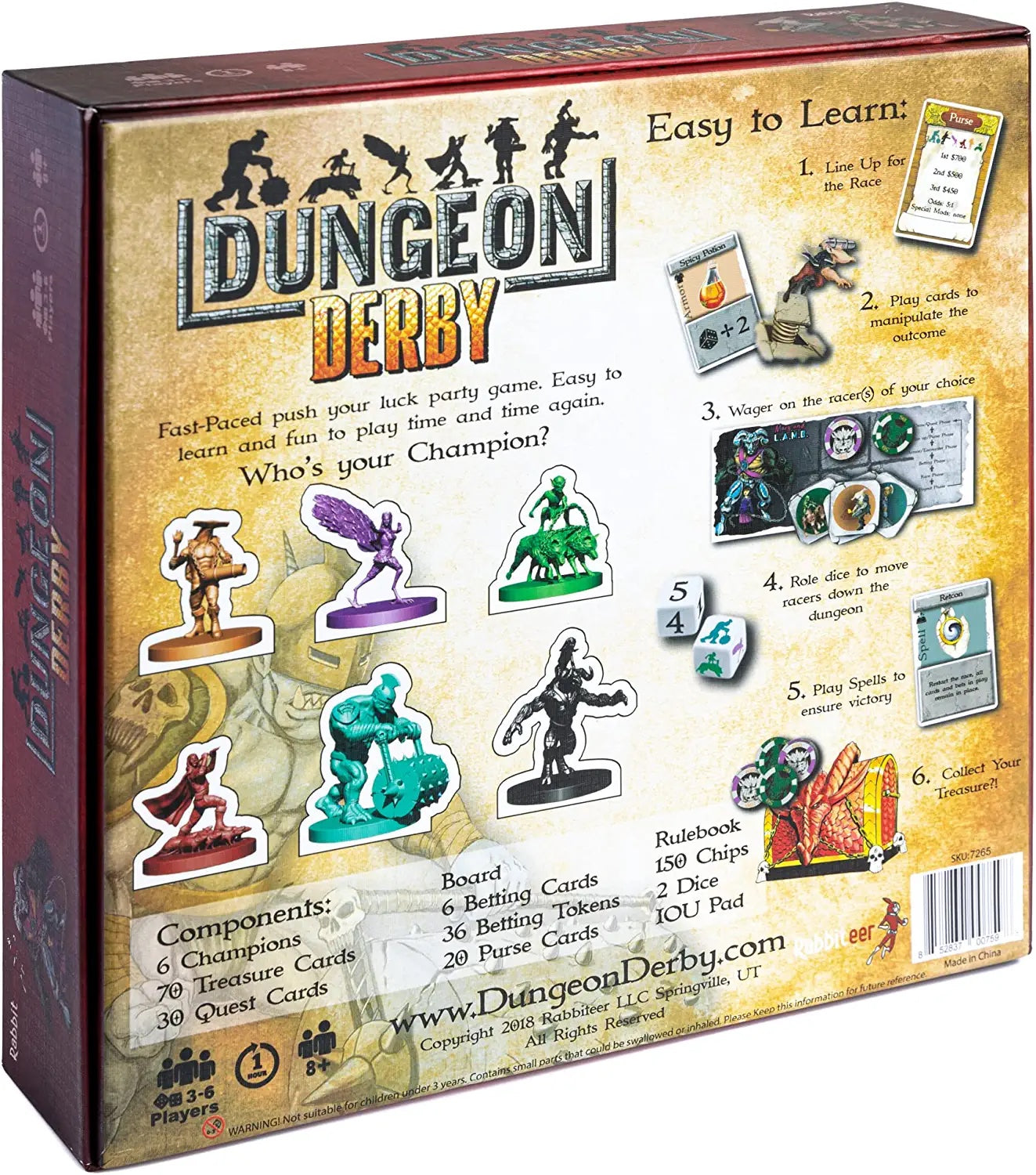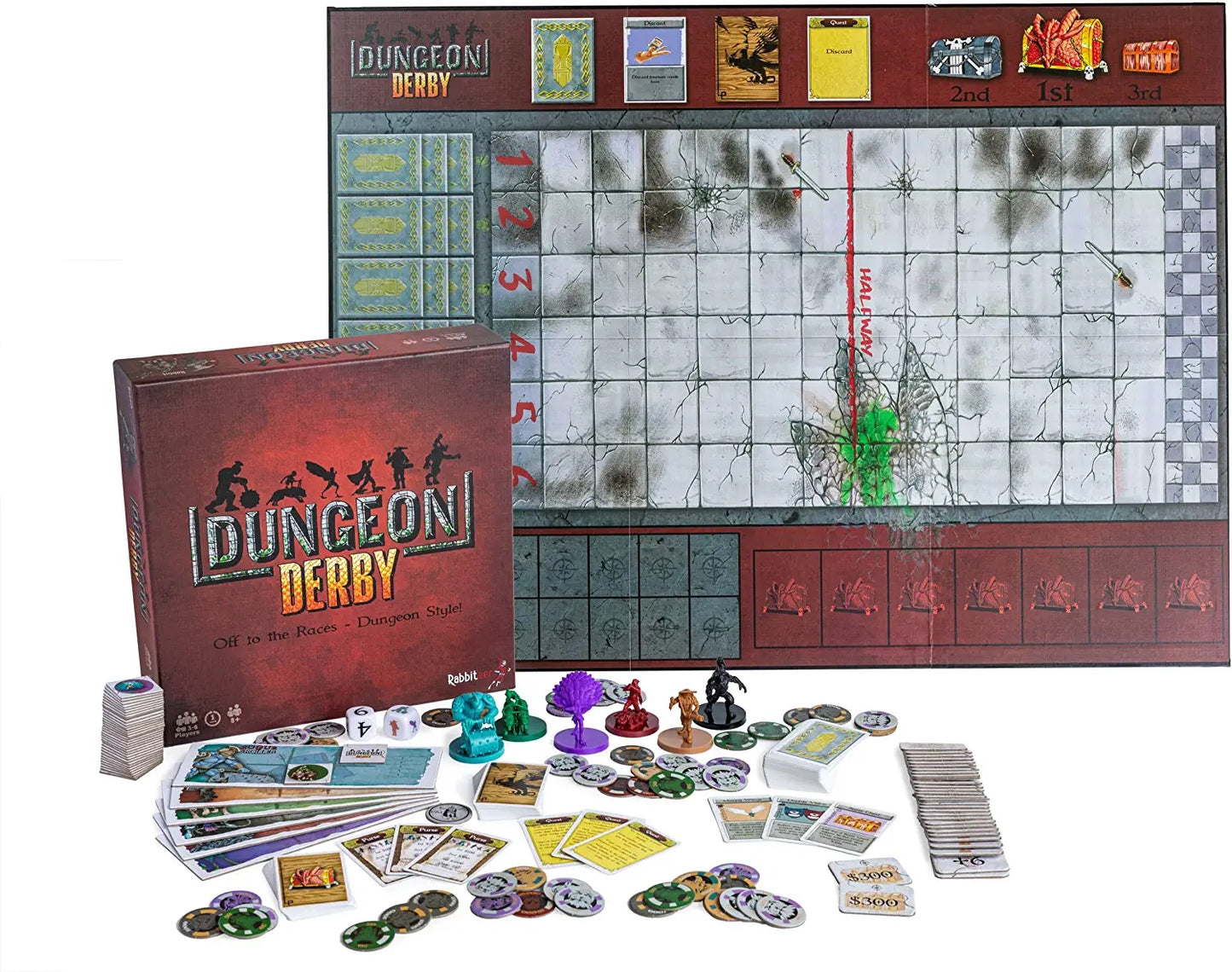 Lots of silly fun, and a few typos
This is a great, light, fun game that our family likes to play when we need a break from heavy Euro's etc. Nice components and mini's. Rules light and plays fast with opportunities for "take that" type action. The rulebook and cards have some typos - but nothing that interferes with the actual gameplay. I backed this on KS a few years ago, and recently ordered a second copy for my adult daughter - who thought it would be too silly…. until she played it.
Such a fun game night!
Saw this new game pop up on yarro and thought I would give it a shot and so glad I did. Its pretty easy to learn and so much fun!
Let customers speak for us